ZYKAX AND EDUARDO PEÑA WORKING TOWARDS IMAGINATION.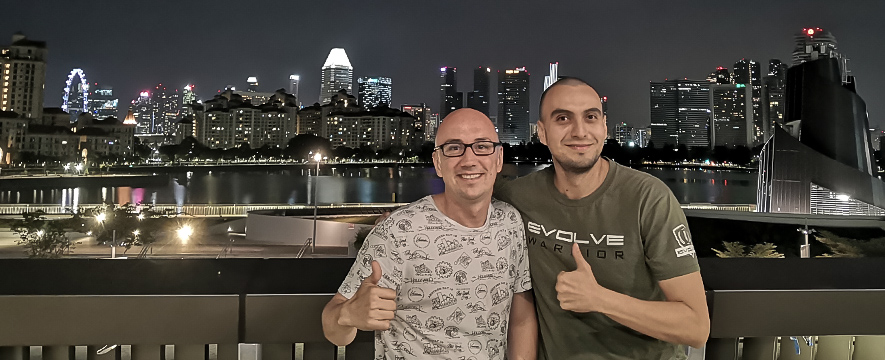 For this 2020, new collaboration agreements were signed in Singapore between Zykax and the artist Eduardo Peña in order to create, conceptualize and develop multiplatform fantasy and science fiction IPs for global markets
After working together for the last few months on a Zykax owned IP, created and directed by Camilo Hernandez and his team in Medellín, Colombia, and conceptualized visually by Eduardo Peña in Singapore, they have agreed to expand their cooperation terms through bringing their vast experience to increase the potential of the original creations they have both work on.
Eduardo Peña resides in Singapore, with a vast trajectory in the entertainment industry. He's been part of the conceptualization of franchises, universes, movies and characters known worldwide such as: The Hobbit, Hercules, Lucy, Deadpool 2, Pacific Rim 2, Ready Player one, Bumblebee, Aladdin, Stars Wars: Galaxy's edge, among others; working with prestigious studios such as: Weta workshop, Weta digital, LucasFilm, Disney, ILM-XLAB, Lionsgate, Europa Corp, among others.
Camilo Hernández lives in Medellín Colombia, he is the founder leader of Zykax, he has written, contributed and directed many entertainment and advertisement projects for national and international brands such as: DHE Channel, PADF (OAS), MTV, Tu Voz México, Redbull, Chevrolet, Adidas, Roche, among others; and collaborating with studios and international agencies such as: Revolution productions, MPC Marketing, Euro RSCG (Havas), Chef Company, among others.
Great news to start 2020 with the power of imagination.